Other services

Hot & Cold Purified Water Services
Only available to our clients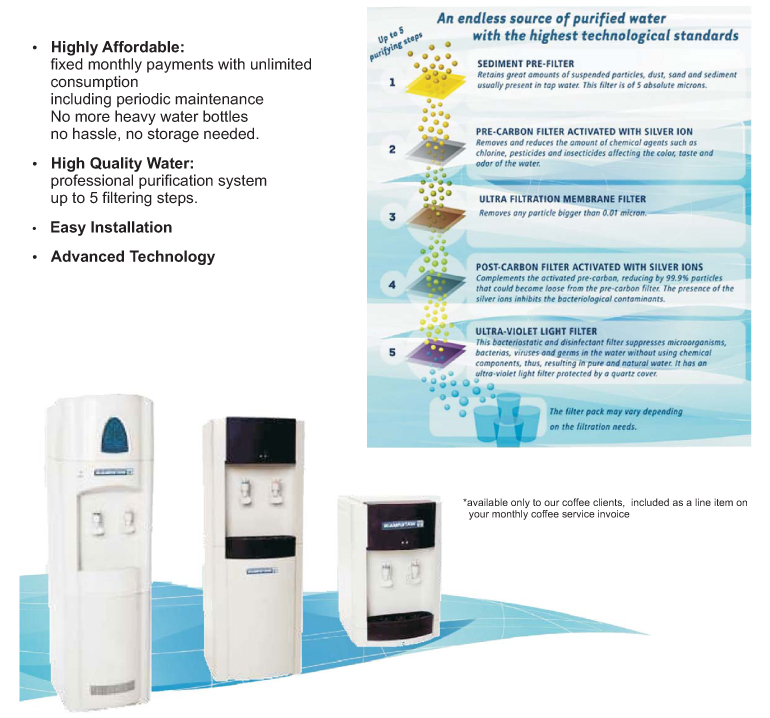 Branded Coffee machines:
Great marketing idea for service oriented companies. Show your clients that you care!
Offer them a cup of the finest espresso for free!
Call us and together we can create an image that will remind your clients that you care!
Place a machine with your brand and offer your clients the best coffee they ever had, it will have them coming back or place a branded machine at your main client offices, short term FULL SERVICE rental.